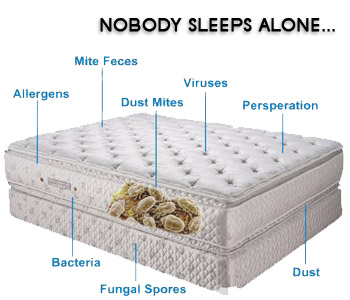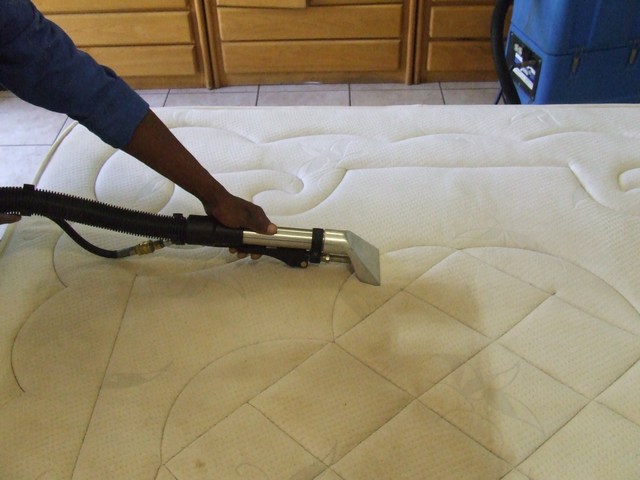 Mattress Cleaning
Carpet Cleaners Central Coast Newcastle and Hunter Mattress Cleaning
 Carpet Cleaners Central Coast Newcastle and Hunter Quality Mattress Cleaning Service
We use the Spotless Dry Steam cleaning system to clean your mattress.
Steam vapor is the fastest, most efficient, no-mess way to hygienically clean your mattress and upholstery.
Your mattress and lounges will be dry within the hour of cleaning with no chemical residue to worry about.
Our Dry Steam cleaning takes away those lingering odors and leaves everything healthy for your peace of mind.
 It removes germs and bacteria and vacuums everything away to give you the complete clean.
Carpet Cleaners Central Coast Newcastle and Hunter Mattress Stain Removal
Old yellow and general stains that have been set in the mattress fabric overtime are difficult to remove. We do attempt stain removal techniques on all stains, but we do not guarantee stain removal. Our system will clean and sanitize
Call us today to schedule an appointment!
Whether you have a one-bedroom apartment, house or a four hundred bed facility, we can take the worry out of cleaning and sanitizing your mattresses and upholstery.
Carpet Cleaners Central Coast Newcastle and Hunter Mattress Cleaning
The scientifically proven Spotless Mattress Cleaning and Sanitizing process is an all-natural, chemical-free, dry treatment procedure that effectively reduces dust mites, fungal spores, bacteria and other harmful debris found in all mattresses.
Spotless it is a completely non-invasive and totally safe and effective way to disinfect any mattress, regardless of its age, size or style. The process we have developed is merely an extension of the same methods that the medical profession has been using for many years.
When it comes to most common allergies, it's possible that a dust mite infested mattress is the cause. But you don't have to wait; you can find your local Spotless Service Provider today and begin feeling better tomorrow morning.
Benefits of Carpet Cleaners Central Coast Newcastle and Hunter Dry Steam Mattress Cleaning
Fast  drying
Negligible moisture to penetrate mattress
Safe on all types of mattresses and pillows
Colour safe, no bleaching agents
Neutralizes odour inducing bacteria
Completely portable system
Approximately 30 minutes application time for a thorough result
This is why Dry Steam Cleaning is so effective
SPOTLESS you're Professional Mattress Cleaning Service, extracting Dust Mites, Mould, Mildew, Pollen, Spores, Bacteria and Viruses
Spotless the professionals for commercial mattress cleaning and residential mattress cleaning involving the removal of indoor allergens including dust mites, mould, mildew, pollen, spores, fungi, bacteria and viruses. Using recent technological advances our experience and equipment is ideal for cleaning mattresses, pillows, upholstered furniture, foam mattress pads
without regularly scheduled mattress cleaning, you are inviting, into your living environment, a host of permanent and life-long adverse medical conditions, including asthma, bronchitis, and respiratory infections, as well as other medical maladies including perennial rhinitis, eczema, dermatitis, sinusitis and more!
Additionally, without professional mattress cleaning, you and your family are likely to experience many other temporary (yet daily) symptoms which often arise immediately upon awakening.
To improve your health and the health of your family please begin with the one area where we all spend most of our lives...in bed on our uncleansed, contaminated mattresses and resting our heads on uncleaned, contaminated pillows!
Every home has dust mites and over 1/2 of all homes are infested with dust mites!
30,000 dust mites can live in 1 ounce of dust!
An average-sized dust mite colony, not just living but thriving in the micro-habitat of your mattress and pillow, produces 40 million faecal pellets per day...as you rest and sleep; you lay in this and breathe it in!
Often indoor air quality is 2 to 5 times worse (and sometimes as much as 100 times worse), than outdoor air quality.
Today children spend the largest percentage of their time indoors.
Mattress manufacturers' can and will, void your warranty due to an "unhygienic condition" if you do not have your mattress cleaned.
Mattress cleaning is not new, it has simply become a "forgotten" task. Ever since man began sleeping on mattresses, some 8,000 years ago, mattress cleaning has been a necessity to remain in good health.
Carpet Cleaners Central Coast Newcastle and Hunter when was the last time you had your mattresses cleaned?